Utility Drawings
Utility drawing services are important because these drawings are the complex form of design and it secures the functional value of the patent. It is the most important type of patent drawing as it defines the structural and functional aspect of the new invention or some new addition to the existing invention. It includes machines (moving parts also), daily use articles like broom software, etc or we can say that most of the Patents are utility Patents. Its utmost importance lies with the fact that the law requires drawing of the invention so the drawing of the novel patent must be proper and flawless so that its design, idea, concept, and purpose can be conveyed properly to the law. Utility drawing services matter if you want a perfect utility patent application.
In a utility patent, drawings play a very fundamental role. When you provide a utility drawing along with the patent application, it has a clear intent of giving an in-depth view of the invention for a better understanding when presented at the patent office. We at Digital Suntech provide different views; perspective views, sectional views, exploded views, isometric projections, elevated views, etc. to give a clear and complete picture of your invention. As a general rule in patent drawings, the more complex and hard an invention is to define, the more imperative it is for the drawings to be accurate yet simple and clear.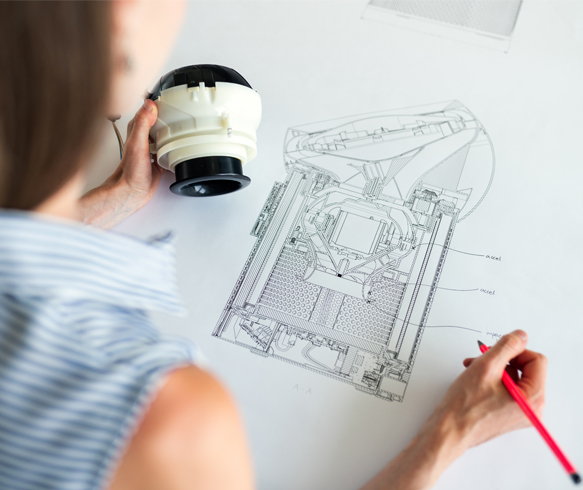 A drawing helps define a utility patent's claim; this is why the requirements are strict on proportions, lines, sequencing, letters, numbers, views and other elements of the utility drawings. A layman can overlook these requirements and that is the reason you need to hire a professional who is adept in patent drawings and understands the demands of different patent offices.
At Digital Suntech , from simple utility patent drawings to complex ones, our team has experience as well as knowledge to create drawings for you that are sure to satisfy your needs and also meet the stringent guidelines of the respective patent offices.