Relevance of Hatching and Shading in Utility Drawing/Illustration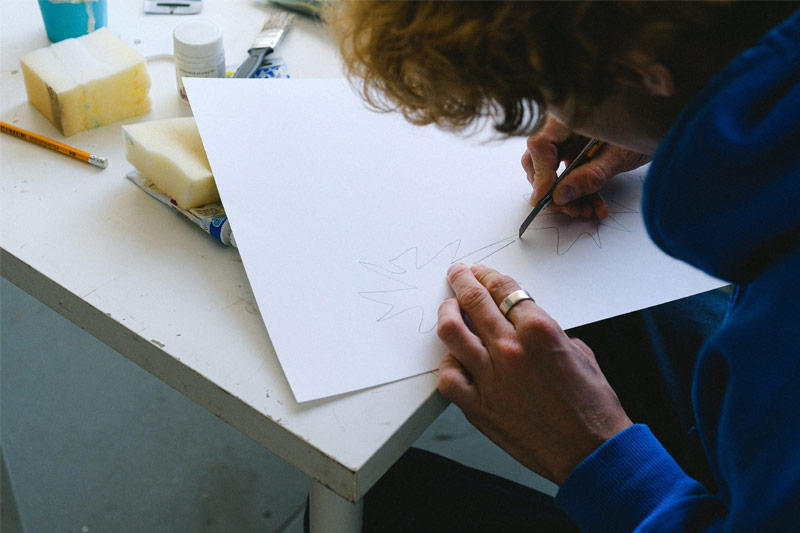 According to the Patent Offices across the globe, it is not just essential but also useful to attach illustrations or drawings to your patent application. The drawings impart a better understanding of the invention's subject matter. For the application, the patent drawings that are created should very clearly show or display each and every feature of the invention that is stated/mentioned in your patent application claims. There are many techniques used to create detailed drawings/illustrations but the most important one can be termed as hatching. Hatching is basically used to show the section portions of an invention/object. This technique is employed to create a shading effect using oblique parallel lines that are spaced evenly, dots and even different patterns.
Let us see how Shading & Hatching makes your illustrations better
Patent
Utility drawing
and illustrations have a very important role to play in your utility patent application. A few drawings with different views of the object/invention along with the detailed description of how the object works and what are its parts make one whole patent application which is approved by the patent office. While creating the patent illustrations, the illustrators are very careful but still sometimes the drawings get rejected. The common reason for this is not being informed or aware of the illustration rules. Many people attach coloured images and drawings which are not allowed by many patent offices. It often is seen that complex graphs that have different coloured bars, multiple curves and even sectioned parts that are not presented in a proper manner lead to illustration rejections. Other than these factors, the low-quality drawings with no demarcation between the shapes of views can also lead to your application and illustrations being rejected. We have a solution to this problem and that solution is hatching. Shading and hatching techniques prove very useful when you want to distinguish between different materials of the parts, understand their appearance and also the surfaces. Using these techniques you can also differentiate between colours without actually using different colours.
Where and When Can Hatching be used?
Hatching can be used in both
Utility Drawing
as well as Design Patent drawing but very often it is used in Utility Drawings. In the case of Design Drawings, hatching is used to show texture.
In Utility Drawing
To Depict Different Colours
It has been stated in the rules and regulations that in Utility Drawings you cannot use colours. Hence in such a case, you can use hatch patterns which show that the colour of the surface is different from the other surface, especially in graphs.
To Show Cross-Sectional Views
The purpose of showing Hatching to depict cross-sectional views is to let the examiner know exactly where the imaginary cutting plane cuts through the material of the object. If you are not successful in displaying the cross-section view with proper hatch patterns then it might just create a lot of confusion and don't be surprised if it gets rejected.
Very varied kinds of hatching patterns can be used for different materials used in the inventions' patent illustrations such as fibre, glass, metal, concrete, rubber, adhesives etc. There are some patterns accepted by the patent offices that you can check while creating a patent illustration. Now that we have seen how hatching brings out more details in your
Utility Drawing
, let us see how shading is useful in your patent illustrations.
What is shading?
Shading is used to enhance the drawing of the invention/object. It is a technique which visually defines the invention for improved understanding of an ornamental design. Very often shading is used to show circular shapes, depth of a part, contours, and 3D effects in 2D designs. It is really important that shading is carried out in the right way in your patent illustrations as it eliminates the chance of any kind of misunderstanding/confusion and therefore lead to rejection of and therefore lead to rejection of your claims by a patent examiner.
Types of Shading
There are two kinds of shading techniques. Here we have explained both.
Linear Shading
This is the kind of shading that is used to show different kinds of surfaces in the Patent illustrations. This kind of shading can be tapered, curved or even flat.
Stippled Shading
Stippling shading can be defined as varying degree of shading making patterns using tiny dots. Here in this type of shading, many different points are used to create the impression of an object or also its texture. Using this kind of shading, you can reduce the negative space that can make the surface appear more textured, shadowy or closer to the viewer.
How to ensure your Utility Patent Application gets approved?
Seeing that
Patent Illustrations
play a key role in ensuring the success of a patent application, it is crucial to create them carefully. Among a range of techniques used for preparing patent illustrations, hatching and shading are the significant ones that would make a difference. We can bet on it that these techniques not only help in enhancing the quality of your patent drawings but also make it easier for the examiner to understand your invention. It's a simple rule, you save the examiners time, he/she will save yours! If you have been in search of a high-quality patent illustration service provider then look no further,
Digital Suntech
is a Patent Illustration service provider that also creates
Utility Drawing
for your Utility Patent application. We can promise to deliver top-notch services at absolutely rock bottom prices. Get in touch with us to know more about our quality illustration services.