It is always Better to be Safe than Sorry with your Patent Drawings
October 27, 2020

Can Professional Patent Illustrators make or break your Patent Deal?
November 23, 2020
All about Utility drawings rules for your Patent Filing
Utility Drawings are drawings/illustrations used to describe a complex invention. In other words, a utility patent is designed to protect the functional and structural aspect of an invention. These illustrations/drawings play a key role in the process of patent application. It is a general rule that the drawings of a more complex and hard to define invention should be simpler, accurate and clearer.
One can attempt to do Utility Patent Drawings on their own but it is not advisable to. If you want to ensure that your patent application does not get rejected then you can take help from a competent patent attorney and a patent illustrator.
What all is required for a perfect utility patent illustration, let us have a look:-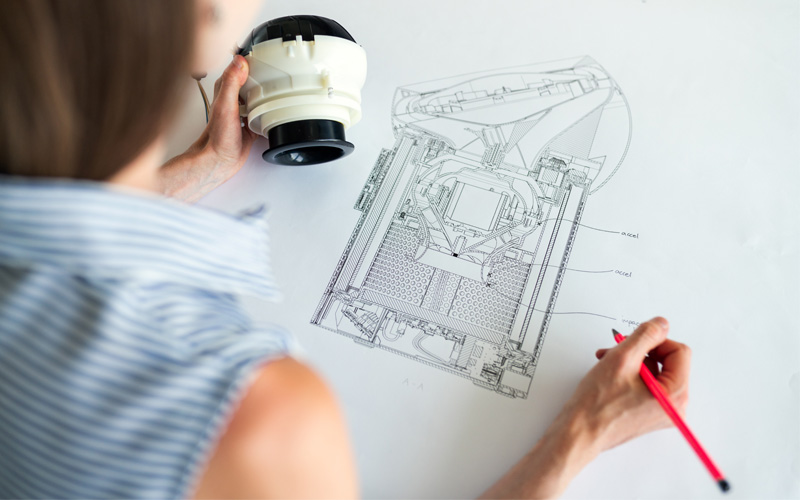 All patent drawings that you attach with your patent application need to be black and white and not coloured. The lines in the drawing should be dark, well defined and uniformly thick.
The utility drawings are not supposed to have any text in them except for the necessary words that help in explaining the drawing. Let us say for example "open" or "close", etc. If any text is to be added to the drawing then it should be a single word. Also, the text needs to be placed in such a way that it has space for translation of the text so that the drawing does not get covered in any way.
The proportion in the drawing is important. Each and every element of the drawing needs to be in proper proportion to the illustration as a whole and also to the other elements. The only exception would be when you enlarge a specific part to provide certain specific details and some clarity.
Everything in the drawing needs to be simple and clear, like the letters, numbers and reference lines. Do not put the letters and numbers in circles or brackets.
The size of the letters and the numbers should be at least 0.32 cm. Latin is usually preferred but wherever customary, Greek should be used.
Multiple figures or drawings can be made on a single sheet. In such a case, if these multiple figures are to be assembled, they should be shown in a way that they show the visual representation of how they will be assembled and what it would look like at the end of being assembled.
No space on the sheets should be wasted and every figure should be in an upright position. Number every figure with Arabic numerals.
These are some of the common formatting details given by Patent offices. There are many more and to keep track of all of them, it can get a bit tedious if trying to cover them all. A little help from a professional Patent Illustrator won't hurt. In fact, it will give you more surety of your patent being accepted.
Conclusion
Digital Suntech is in the patent illustration market for quite some time now. They have a skilled team of illustrators who keenly understand your product design and development and then create an illustration which is compliant with all the rules and regulations of the patent offices across the globe. Contact them and they will truly ensure that the formatting is correct.