Utility Patent Drawings are a boon for your Patent Applications!!
Do you find it difficult to explain something to someone without actually showing them the real thing or its picture/diagram? I'm sure it is quite tricky a task. Similarly, with an invention, you cannot explain it unless you have it made or have a diagrammatic representation of it. This is why there is a need to put your invention on paper in the form of illustrations. Sometimes one illustration/diagram is not enough to explain the structure and functioning of your invention, hence multiple drawings need to be submitted to obtain a patent. Utility Patent Drawings plays a major role in what the patent officer will understand of your invention. If the illustrations/drawings are precise and clear, the chances you getting a patent increase drastically.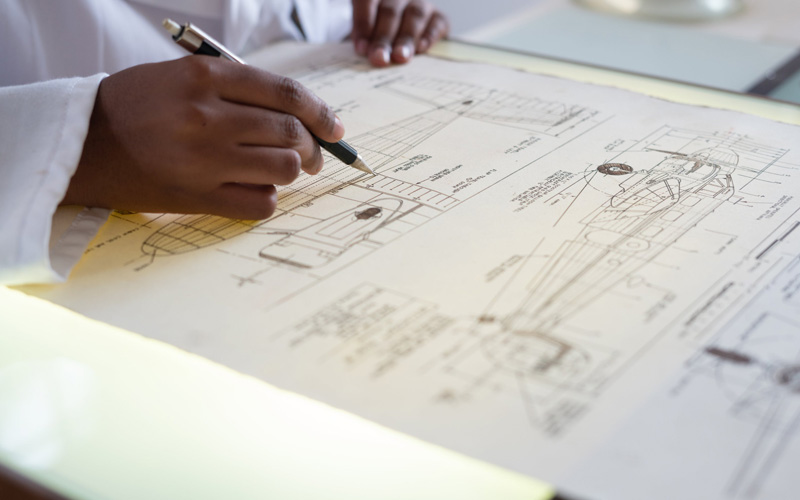 The Rules And Requirements
Patent offices all around the world have some fixed rules and requirements when it comes to Patent drawings. These rules are to standardize all the diagrams that come with the patent applications. Following these specifications helps in better explanation from the inventor's side and better understanding on the patent officer's side. Vague and ambiguous diagrams only cause confusion and result in the rejection of your patent application.
Importance of Patent Illustrators
Filing a patent application has many aspects to it. Being able to do justice to each of the aspects from the inventor's side gets difficult most of the time. For all the rules and regulations to be met and taken care of, you need a team of professionals who have experience in utility patent drawings. For every investor to move forward after they have invented something they are confident would be welcome out there in the market is to file a patent application.
Patent drawing
or patent illustrations are a major part of that patent application because those drawing do your invention the real justice. An illustrator helps you with the complete image of the invention after you explain to them each and every detail. The parts that need explanation also need to be captured from different angles.
Utility Patent Drawings
All in all, Utility patent drawings are a boon because people in charge of denying or accepting your application expect you to explain to them what your invention is about and how it works. Nothing more than illustrations in the application can explain the structure and functioning of the invention. There is no denying that every illustration is worth more than a thousand words. Also, in case you want someone to buy or invest in your invention, you could present your Illustration and drawings to them and that will help them convince them that your invention is worth investing in.
Conclusion
If you are waiting to file your patent and looking for a skilled illustrator; Digital Suntech would come to your rescue. At Digital Suntech
The illustrators are highly enthusiastic to understand your invention and put it on the drawing sheets.
The team is competent in paying careful attention to even the smallest of the details which thus allows them to produce very high-quality illustrations that are compliant with the rules and regulations of the respective patent offices.
Digital Suntech has committed to its clients and guarantees on-time quality product deliveries.