Patent Design Drawing is capable of making your invention come alive.
Patent drawings of high quality are an essential part of patent applications. A patent design drawing can make your invention come alive in front of the patent officer's eyes. When you get a professional patent illustrator to create your patent design drawings. It is your right to expect drawings that support each and everything that is specified in the written description part of the patent application. You need to explain to your patent illustrator all the features and concepts of the invention in a way that is understandable.
Points to remember:-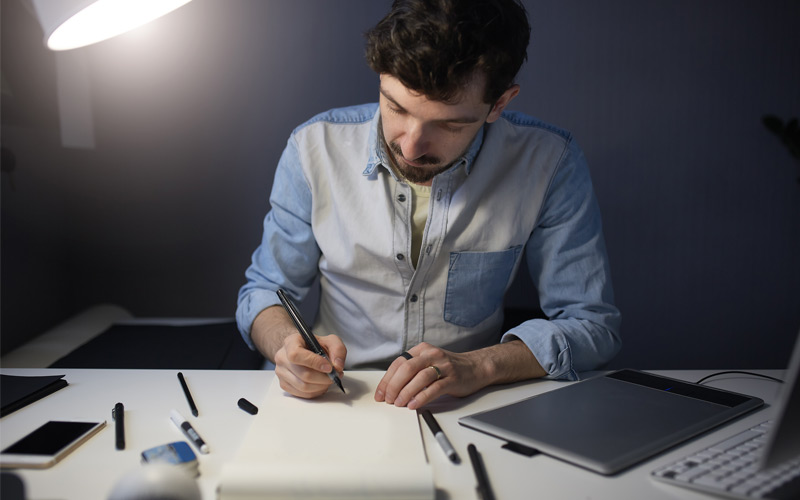 There are a few things that you need to consider before you file your patent application or your patent design drawings. Let us have a look:-
Careful attention needs to be paid towards all the specifics of the illustrations before those illustrations are filed in for obtaining a patent.
The specific set of criteria of the patent office. The application will be check on the basis of that criteria
In which country the patent is being filed matters. Different countries have a different set of requirements and being aware of those requirements is a necessity.
Patent drawing requirements are always enforced. It is important that your patent design drawings are competent with the ones being filed with other applications. No matter how much you dodge, a patent examiner will ensure that all the illustrations comply with the Patent office standards and regulations of that country.
Focus On Patent Illustrations
Special attention is necessary while working on the patent illustrations. Because these specify and depict the features of your idea. The best thing is to submit more than one angle illustration which is precise and clear of your invention. The motto of patent drawing is to tell the entire story of your invention through those few drawings. Hence, hiring the right patent illustrator is a big deal. They can make things easier for everyone who is in the chain of the patent filing process.
Professional Patent Illustrators – Digital Suntech
When generating good drawings, requires technical creativity and skill. For this, having a good illustrator by your side becomes an essential step for securing a patent. Draftsperson's experience, professional reference, the body of work. And the use of technology is the indicator that the person is skilled and competent. Digital Suntech has a team with such illustrators They have the ability to create high-quality illustrations by using their expertise in
patent design
drawing.
Conclusion
You can expect cost-effective and dependable patent drawings from the team of Digital Suntech. Providing the best quality is their foremost focus when creating patent illustrations. Client satisfaction and on-time delivery are the core objectives of Digital Suntech. Right from the beginning of the interaction of Digital Suntech with the client. They focus on building an effective strategy that is tailor-made to the business goals of the company approaching help in the patent drawing. This feature has in fact aided Digital Suntech to become a renowned design patent drawing service provider that one can bank upon to file a patent application that would be accepted in one go. Get in touch with the team of Digital Suntech today. To help you with top-notch patent illustrations. And you can get the approval for a patent application on the very first attempt go!!