Why Patent Drawing Services are Essential?
November 1, 2021

Draft the Best Patent with the help of Patent Illustration Services
November 20, 2021
How to Identify your Perfect Patent Illustrator?
A person doing the job of a Patent illustrator would have excellent skills in the area of Patent Drawings. These people are highly imaginative and creative and the major plus is that they are very well aware of the various tips and tricks of Patent illustration. For a Patent illustrator to have a good imagination is very important as it helps them visualise the invented things and are able to come up with different views of the invention without any error.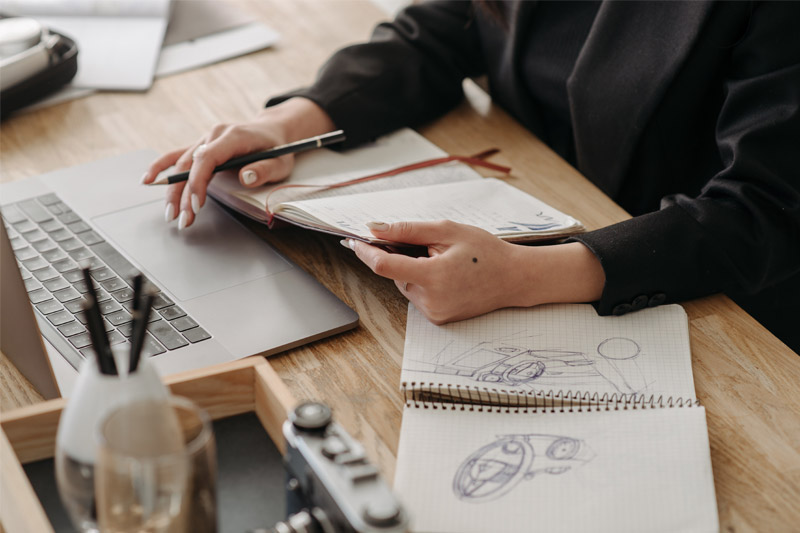 Who is a Patent illustrator?
A professional patent illustrator is actually in real terms is an artist who can create a sketch of an idea or a concept with their creativity and in-depth theoretical knowledge. Since all of us know how necessary a patent illustration is the Patent Illustrators assist the inventors in creating a well- understandable and practical illustration that will help in enhancing and taking the patent application a notch up. However, you as an inventor need to be careful in recognising a professional patent illustrator who is able to execute all illustration related tasks effectively and efficiently without errors. We understand that being the inventor you cannot be perfect with illustrations too; hence you would need assistance from Patent Illustrators. A skilled illustrator has imagination, creativity and knowledge about the specific patent office rules which is required to illustrate the invention in just the right manner. When the illustrator is able to correctly represent the expected designs and produce a variety of drawings with each and every detail that proves that the illustrator is skilled and has knowledge of their field.
What makes a good Patent Illustrator?
Someone who has proper Technical Knowledge
A skilled Patent illustration artist should have knowledge of how mechanics and art are brought together as one to create an illustration. The illustrator must know how to use different kinds of software like AutoCAD, CorelDraw etc for the illustrations. Knowledge of 3D drawings is also a must. The important quality of a professional illustrator is to be able to extract internal feature details, different views and section views of 3D files from the main source file.
Someone who has a good imaginative power
An Inventor needs to make sure they are hiring a professional who has a great imagination and is able to execute the expectations of the client just accurately. All inventions are innovative hence a Patent Illustrator not having a desired imaginative power will end up making numerous errors in the illustrations. Checking beforehand for the illustrator's creativity is very essential as it aids the creators/inventors to save time and rule out any issues that occur with the Patent illustration at the time of examination at the Patent Office.
Someone who has excellent Communication Skills
A simple illustration might not need iterations or discussions but when it comes to complicated designs and complex innovations, communication between the inventor and the Patent illustrator plays a lead role. Without clear communication neither will the inventor be able to explain what he/she wants in the illustration nor will the illustrator be able to understand what he/she needs to describe in the drawing. Many a times requirement related to the source material offered occurs wherein the illustrator has some questions. If the communication skills of the illustrator are good then it would not only save time but also lessen the chances of errors in the Patent Drawings. It is vital that the illustrator is able to express and communicate all his/her requirements to the innovator effectively. Also, if the illustrator wishes to suggest some additions or changes they can do so; this is where the communicative skills would come in handy and therefore be understood properly at both ends.
Someone who knows what would get you the grand quicker with lesser hassle
If you are someone who has read a little also about Patent Illustrations, you would know that the vital formats for Patent illustrations differ from nation to nation. The illustrator that you hire should be aware of all the necessities that a Patent Office would need and the points on which the examiner can reject your claims. An experienced and skilled illustrator would put all of his/her knowledge and experience into the drawings to make it the ideal Patent illustration.
Find the Best Patent Illustrators here:-
Good and experienced
Patent illustrators
are hard to find but not to worry. We,
Digital Suntech
have the best team of Patent illustrators. Our illustrators are trained and experienced to meet the standards of various Patent offices. A Patent application is not complete without a well-drawn patent illustration. Illustrations are very essential as they shorten the description of the invention and also boost the possibilities of getting the Patent Grant. We are a company with long-standing client relationships. We are the providers of best-in-class Patent Services. We aim to meet and exceed client expectations and the cherry on the cake is that we respect client confidentiality which you would rarely find around in the market. We have a brilliant team that promises to not disappoint even one bit. Digital Suntech enjoys being a part of your Patent Applications and taking them through the whole process successfully. To learn more about us and how we go about creating your Patent illustrations, get in touch with us.