Why Patent Drawing Services are Essential?
Patent Drawing Services
are a way of helping inventors creates illustrations of their inventions. Drawing or illustrations play a role in giving the inventions a pictorial presentation. In every patent application, it is mandatory to add a drawing of the invention for a better understanding of it by common people. Illustration/drawing in simple words is explained as a 2-dimensional diagram that explains the invention in absolute depth. The Patent laws also mandate the need for drawings in all patent applications. Illustrations are advantageous to convince the examiner examining your invention which also eventually helps in expediting the whole process.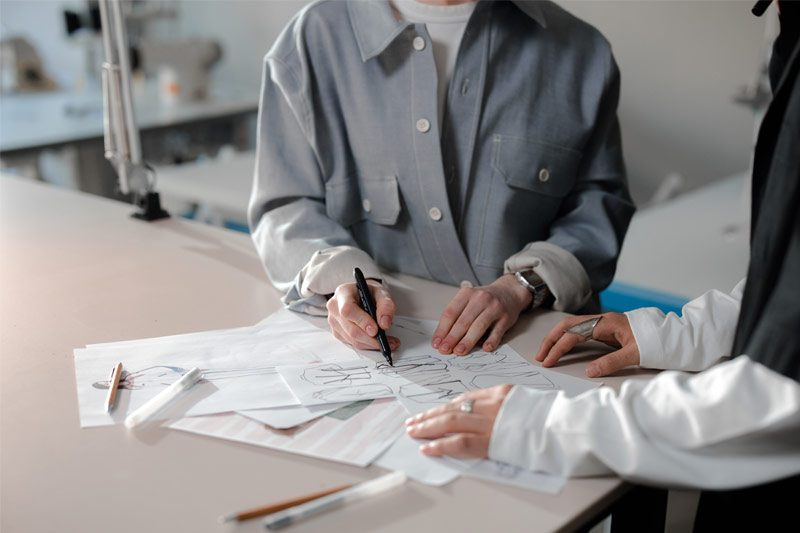 Points to remember
During the process of drafting make sure the format of the drawings is according to the pertinent patent office if you are doing it yourself.
Patent drawing is no child's play; you have to be a professional to get every view, part and angle of the invention on a piece of paper. You should be able to represent the most complex parts in a simple manner. It is necessary to be mindful in creating detail-oriented drawings.
Patent Drawing Services are highly beneficial for Inventors, the reasons include:-
Add more clarity to Your Inventions
A Patent Illustration in an application has many advantages and one of those advantages is adding clarity and better understanding to your inventions. A professional patent illustrator can bring that clarity to your drawings.
Much Stronger Claims
Claims on your patent are the most important part of your application which directly depends on the details given out in the application. A drawing can explain better with utmost precision, which is why you need Patent Drawing Services.
What are the qualities of a good Patent Drawing?
There are many characteristics that a patent drawing should have to avoid denial by the patent office. Let us look at some of those important qualities that a Patent Drawing just cannot do without. So let's have a look at the things that make an illustration a good one.
All features of the claims should be included in the patent illustrations/drawings
Include one or more drawings in your application with different views as the best mode of explanation.
Only black and white drawings are to be included with the files. Even the photographs if attached should be black and white. In case you wish to add coloured illustrations or photos, you will have to file a petition for it.
Paper of a specified size and quality needs to be used.
Leave proper margins in the final drawing sheet
The pages need to be numbered in Arabic Numerals
That Perfect Patent Drawing Service Provider
There are many companies out there in the market that will promise to deliver quality and might even lure you into hiring them, but beware. Not all the companies that promise quality services will keep their promises. You need to do your side of research and find a company that not only has a good professional team but also uses the latest technology and techniques. One wrong move in selecting your patent drawing services company and your patent filing is doomed. Finding yourself a good Patent Drawing Services Company is a tedious task but we have made it much easier for you.
Digital Suntech
is a well-established Patent Services company that has a team of professionals who have great patent illustration/drawing skills. We provide our services all across the globe to IP professionals, inventors and many others. The company, Digital Suntech has many credible and highly experienced illustrators, who can exactly make what you have in mind, just pour your thoughts out to them. We have helped inventors from various fields with their patent illustrations. We provide services in various fields like biotech, chemistry, medical, mechanical engineering, electrical and many other sectors. Our services are extended to various jurisdictions and comply with the guidelines and rules and regulations of respective Patent Offices such as IPO, USPTO, EPO, etc. Your invention details are safe with us. We have trustworthy staff that delivers clear, well-defined and prompt illustration services. At Digital Suntech we try and save as much of your time and money as we can by identifying inconsistencies in your patent application that you as an applicant might miss. This identification of inconsistencies reduces a lot of re-work in the future, hence the office actions are minimised. The draftsmen and illustrators at Digital Suntech are familiar with multiple practice domains and have many years of knowledge and experience. it is not compulsory that you hire a professional for your patent filing, you can do it yourself too but it is always recommended to take help from
Patent Drawing Services
company as it can enhance your chance of getting a patent. Once sent the application cannot be amended later hence you need to be sure that the specifications mentioned in the file are what you want the patent office to understand, nothing more, and nothing less. We can also turnaround your rush patent drawings at absolutely no extra cost. The best part about our company is that we provide you services worth the money we charge and are always within your budget. We review the work that we do multiple times which makes us even more sure that there is nothing that could have missed our notice. Our customer service is simply extraordinary so hurry and get in touch with us to get your Patent approved 'As soon As Possible'!